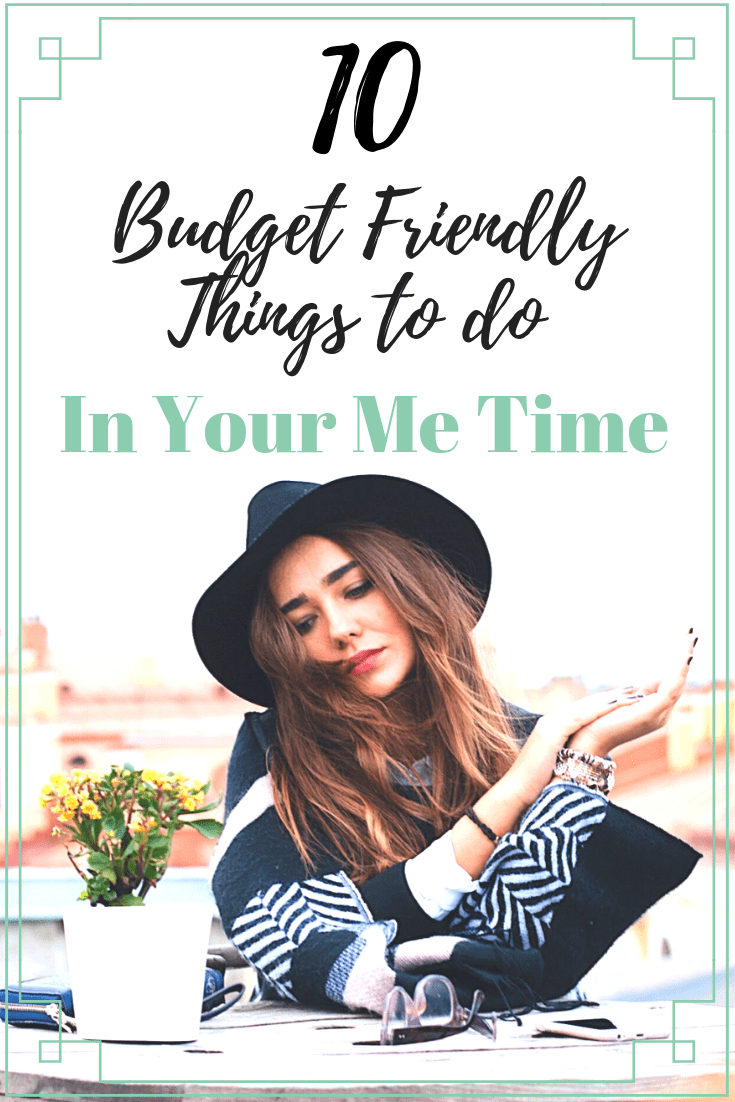 "Oh, So you're a Stay at Home Mom? You must have all the time in the world!!" Sounds familiar? For sure it does! Everyone thinks that a typical "Housewife", or in modern words, an SAHM- (Stay at Home Mom) or for that matter a WAHM (Work at Home Mom), have immense time available at their disposal. So they sleep whenever they want, they do whatever they want. We may really be done listening to such statements but we truly find no time for ourselves! But it gets funnier!! Even if we do get free time, we have absolutely no idea what to do with it!! Coming to your rescue is a compilation of some simple things that bring pleasure to your soul and also, use your ME time to the best!
Sleep
Is there a better thing to do in your ME Time than to sleep?? Ask any husband, and he can drop .. errm… fall asleep within seconds into his ME time. In your free time, find some peaceful corner and doze off. If you find it difficult to sleep just about any time, then check out the next activities.
2. Write a Journal in your ME time
Maintaining a journal is a tedious, but soul satisfying hobby. Make a general of your own, or have one made from an expert. Either way, engage in some memory keeping and journaling, so you never miss a memory. Check out a journal I received as a gift from a friend who makes Journals. You can check out her details in the caption of this post or reach her Insta page here directly.
3. Work with Plants
A lot of Home Makers enjoy having a small garden in their balcony to look after. If you get some ME time to yourself on a regular basis, you can grow vegetables and other small plants in your balcony or kitchen garden. If not, just fix some of the plants in your free time, so you could nurture them as and when you have time to yourself.
4. Create a To-do
Things to do, places to go, grocery to buy, renovations to make, things to complete in the current year – have a small diary that consists of your lists! Whether you need a photo shoot done or want to enroll for a salsa class, list them all and tick them done when you finish them. Use your Me time to dream big!
5. Get an At-Home-Salon service
If you are staying in the metros, at home salon or at home spa services are a convenient way to pamper yourself and kill some time. It also helps you feel rejuvenated and well groomed.
6. Coloring Books
Mandala coloring books or fine art coloring books for grown ups is not just an 'in' thing, but also very therapeutic. They are known to calm down any stress or hyper emotions and are a great way to kill time. You can also boast about your neatness to your kids.
7. Try a New Recipe
Open Instagram or Youtube, check out the ingredients you have available and try out a recipe you have been wanting to try since long. Chop, Bake, fry, do whatever you like! You can also indulge in making some snacks that are otherwise time consuming, like spring rolls, or mathris or other types of snacks that can be used later.
8. Learn a new skill
Again, making the best out of Youtube, learn a skill that you have always wanted. Practice Contour Make-up, or learn calligraphy. Get to know how to use chopsticks or learn the art of crocheting… the sky is your limit!!!
9. Pour Yourself your favorite brew!
A Coffee, a smoothie, a cup of tea, or may be a glass of wine… whatever suits your preference, spend a few minutes to indulge in a drink that makes you happy.
10. A Self-Pamper session or a Hot Water Bath
Did you know that the temperature of water during your bath has a different effect on how it makes you feel eventually? If you want to freshen up and recharge, a cold water bath suits best. On the other hand, if you want to relax and let go off some stress built up in your mind and body, a hot water bath does wonders. Apply a face pack or a hair pack before you take a bath to make the best of your ME time!
I have been in the spot where I had free time, but I had no idea as to what I should do with it. As a new mother, you also don't have too many friends, nor do you have the capacity to hang out with them, as your ME time could be a result of your baby napping or attending their tuition classes.
I hope you enjoyed reading about these ideas. Do try them out and let e know which ones interest you the most!!
If you liked reading this article, SHARE it ahead!
I am Taking my Alexa to the next level with Blogchatter! What about you?!