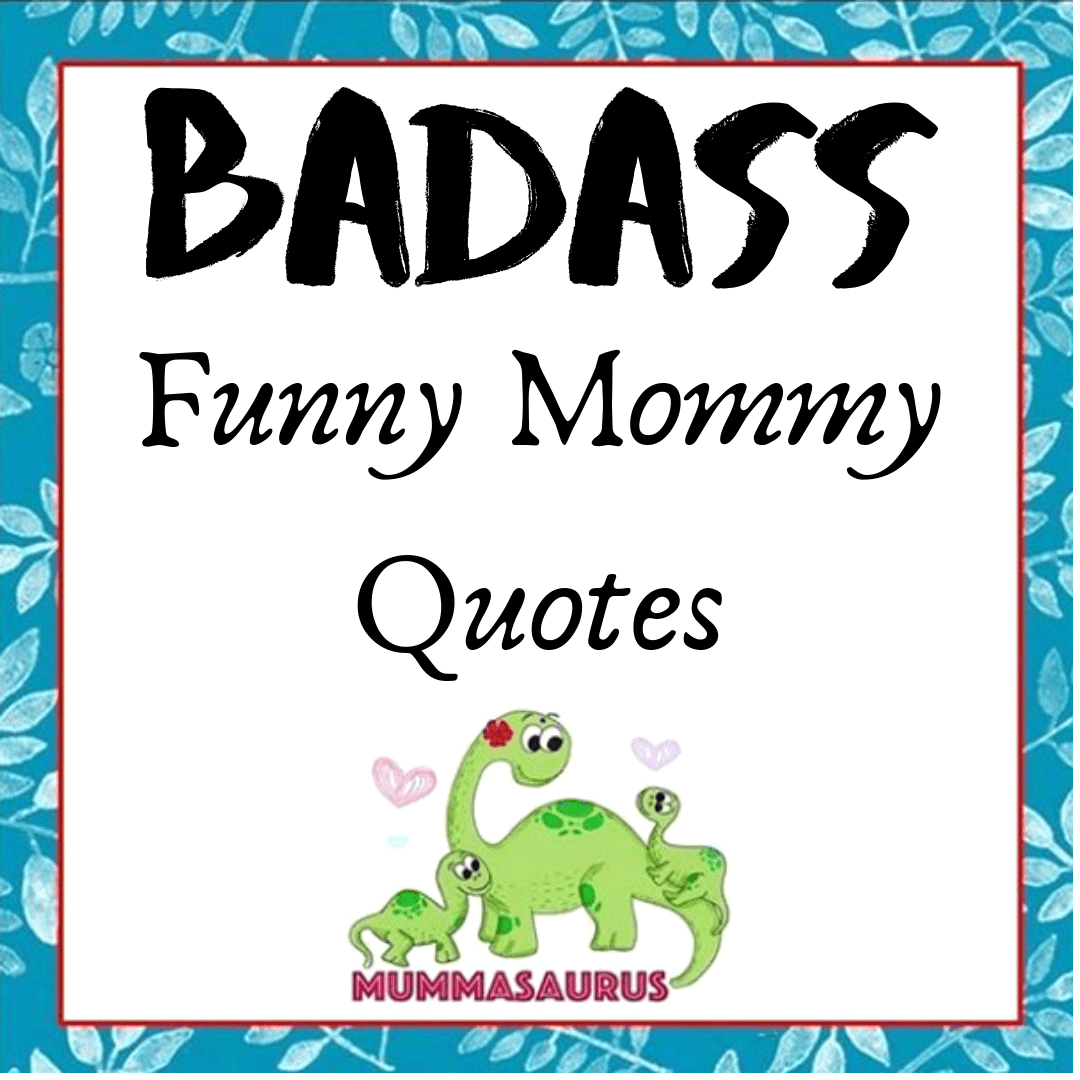 I love writing some of my quotes. it's like a vent to my sarcastic thoughts and also works as an outlet for humor for my viewers. But have you ever wondered which ones are my personal favorites? Then here you are! Here are some of my favorite badass mommy quotes, also posted on my Instagram feed! Check out the hashtag #QuoteMummasaurus on IG & FB to find a compilation of these badass mommy quotes.
1. A Piece of your Mind
If you are always giving away a piece of your mind, everyone will know that you have finally lost it!
2. A Fire Blowing Dragon Queen
I'm not a princess that needs saving. I'm that Bloody Dragon Queen that's blowing fire on anyone or anything that comes near her castle
3. Give the Cocky one a Pair of Twins
Me to myself at some point in life: "Man, I have a hold on life! I'm good at multitasking!"
God: Give the Cocky one a pair of Twins
4. Parenting could be easy
Parenting could actually be a lot more easy of they let us hurl SH** & FU** as often as we'd like to.
5. The Kind of People you Must keep in life
4:00 PM: Message Sent
4:00 PM: Message Seen
Typing…
4:00 PM: Reply Received.
These are the kind of people you should always keep in life.
6. It's In the to-do for sure
Moms will rule the world, just after they have finished the laundry, have cleaned enough poop, cooked food for everybody, finished client submissions, met deadlines, did festive arrangements, put their baby to sleep, finish the next level of their game, got their eyebrows done and painted their chipped nails. It's in the to-do for sure!
7. Selfless Love
Selfless Love is when you put their electronic device on charging even when it is at 45 %, while yours is actually at 3%
8. Heartbreak
You Do not know the true meaning of heartbreak until your day begins with "Didi, mai aaj se kaam pe nahi ayegi. Mere ko Amarjancy me Gaao Jane ka hai"
9. Burn Fat
Every time your husband says – " What? Not This again! I want to eat something else, something nice", it should actually burn fat cells and make us slim.
10. Actually, Need Hospitalization
Being a Mom, I do not know if I Need a nap, need to go shopping, need a break or actually need Hospitalization.
Which of these badass mommy quotes is your favorite??!
Share your favorite badass mommy quote with me, in the comments below.
This blog is part of the #LetsBlogWithPri Campaign, for the 3rd week of May.
Hosted By: Prisha Lalwani
Blog: Mummasaurus.com
IG: @mummasaurus1
FB: /mummasaurus1
Link up your blogs for the week below:
You are invited to the Inlinkz link party!