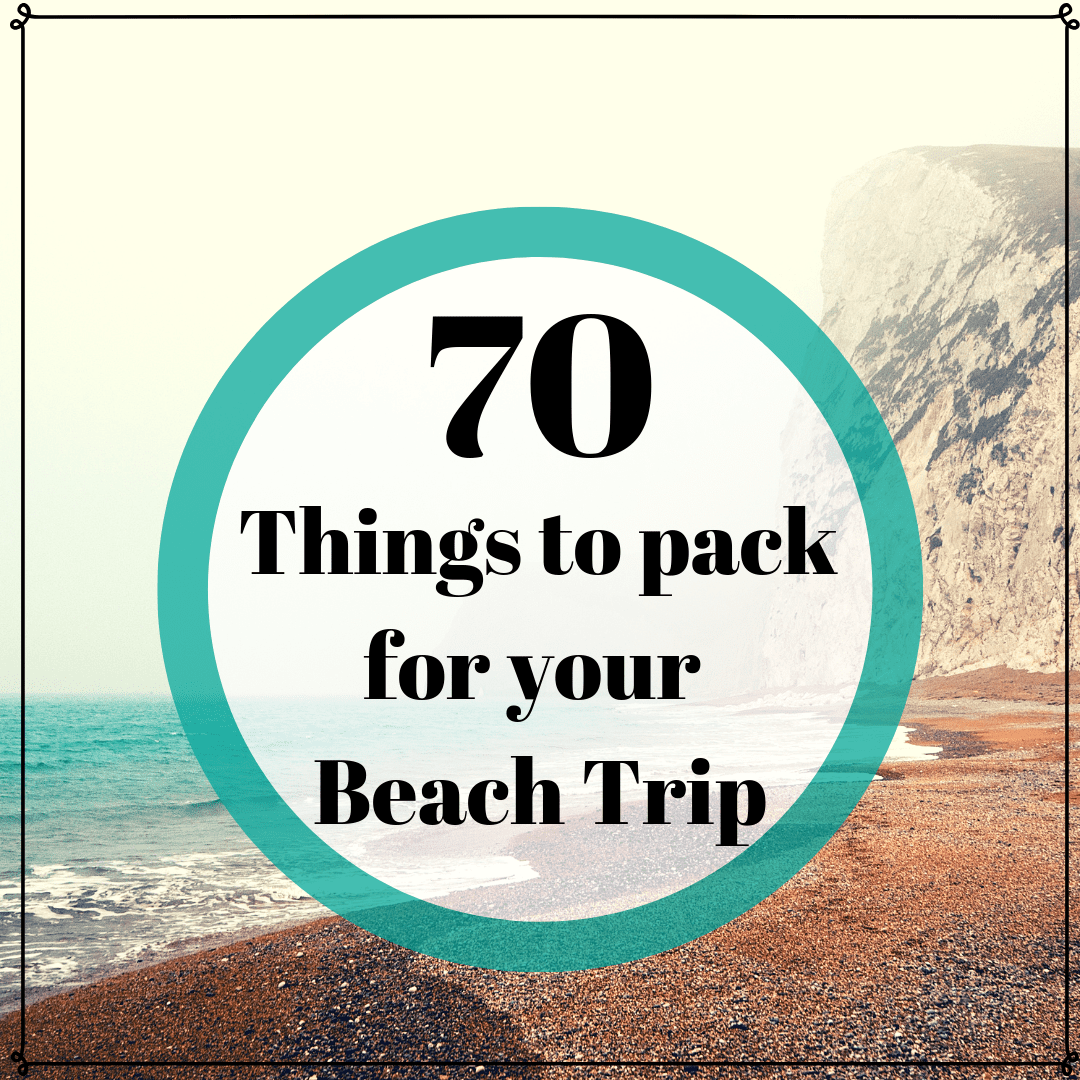 Traveling towards the beach is an ultimate break from your everyday life. If you have been following me on Instagram regularly, you would know that I took my first big vacation with the Twins! Yes, we went for the first time when they were 5 years old but at least we did go!! During our first experience with traveling with them, We realized we made a few mistakes and forgot certain important things during our travel. Though Goa has a lot of people staying there for months, so grocery and other everyday supplies are available easily, but you may be in a soup f your baby is allergic to certain brands or if you use just a particular product. The stores may not have the same brands available, putting you in a soup. So here for you I have compiled a list of items you must have when traveling to Goa or any beach destination, especially with kids.
Travel Checklist for a Beach Vacation
Clothing
Travelling to the beach, here are some clothing options you must carry.
Cotton clothing as weather towards the beach is usually very humid

Maxis

Cotton Tops

Beach Shorts

Leggings/jeggings made of light material

Quick drying clothing or basic swimwear/beachwear when going to the beach. Especially for the kids

Extra Clothing sets no matter where you go

Hats and Caps

Extra Hand towels to carry wherever you go
Toiletries
These enlist items that should be carried for the kids too. Make sure that if you are used to a certain brand of products, you carry them with you. Do not rely on local markets to get your products.
Body Wash

Shampoo and Conditioner

Tooth Paste and Tooth Brush

Moisturizer

Sun block

Hand sanitizer

Face Cream

Lacto Calamine or Aloe Vera Gel to soothe any infections, irritations or sun burn

Shaving essentials for Him
Make Up
A red Lipstick ( A beach visit is incomplete without a dash of Red) Mattes work best for the beach

A basic lip balm

BB Cream

Foundation for parties in the evening (Optional)

Make Up wipes

Waterproof Eyeliner

Waterproof Mascara

Cotton
Baby Essentials
Diapers, and a lot of Diapers

Ready to make baby food

Preferably an electric kettle to go with you

Wipes

Extra Set of Clothes

Pair of Socks for Sudden Temperature changes

Mosquito repellent patches and roll ons

Also carry diaper rash cream and talcum powder if you use those often
First Aid Kit
Bandages

Antiseptic Ointment

Antiseptic liquid

Cold medicines (for little one and grown ups)

Anti allergic medicines

Gas Medicine

Thryroid medicines if you take any

Any regular medicines that you take or the baby takes

A vapor rub

Loose motion medicine

Vomit medicine

ORS

Take some anti chaffing cream with you. The good old coconut oil also works great. You can also use your baby's diaper rash cream in case you forget to carry an anti chaffing cream for yourself.
Electronic Items
We often forget to carry components of electronic capacity together and end up buying either duplicate spare parts or very expensive essentials due to missing on taking them home. Make sure you carry all your required electronics, and all associated components like their cases and chargers with you, whenever you plan a beach trip.
Chargers for phone/Laptop/Camera

Spare Memory Cards

Chargers for Electronic Toothbrushes

Handful of extra batteries if you are taking some battery operated equipment

Headphones

Headphone Charger

Case for all your equipment like headphone, laptops, and the like
Accessories
Always carry these accessories whenever you plan a vacation to the beach with your little one.
Flip Flops for the whole family

Extra Plastic Bags

Extra Newspapers

Some Paper Napkins

A Face wash

A handwash

A backpack to carry all the excess stuff to the beach

Sun glasses

Botte of Drinking water

Bottle of Tap Water for a quick rinse

Extra bottles of milk/formula

Beach Hat

Beach Shorts
It is important to carry water, even more so electrolytes. I prefer doing that in a stainless steel water bottle so it can maintain temperature for longer hours. My favorite is the insulated water bottle & Drynk from Vaya, as it keeps drinks cold for 18 hours or hot for 12 hours (temperature as required) and also has cups to help you drink. 
With kids, cups can be very helpful and since the cups attach to the flask itself, it's very convenient to carry.
Which of these items are you most likely to forget?? Share with me in the comments below.
___________________________________________________________________________________
This blog is a part of the Momology Blog Train based on the below mentioned picture prompt:
Adhere to the below mentioned rules:
Follow all the host's blogs, Thoughts by Geethica, Slimexpectations, Mummasaurus and Truly yours Roma and Facebook – Geethica, Zainab, Roma and Prisha

Read, comment and share all the host's blogs.

Read, share and comment your fellow bloggers also. We believe in community love.

Week 3 contest starts from 4thMarch 2019 and ends on 10th March 2019

Follow our sponsors – Firstcry Intellikit, Instacuppa, Lotus herbals baby, Hugs n Tugs, Unorthodoxpeeps, Shumee Toys, Diet Funda and Tina Basu.

Give shout outs to all the brands and hosts in your stories for brownie points.
All the back links should be do-follow links.
Sponsored posts are not allowed
Prompts for Week 4: Write on any one of the below picture prompts:

3.
4.
5.
You are invited to the Inlinkz link party!