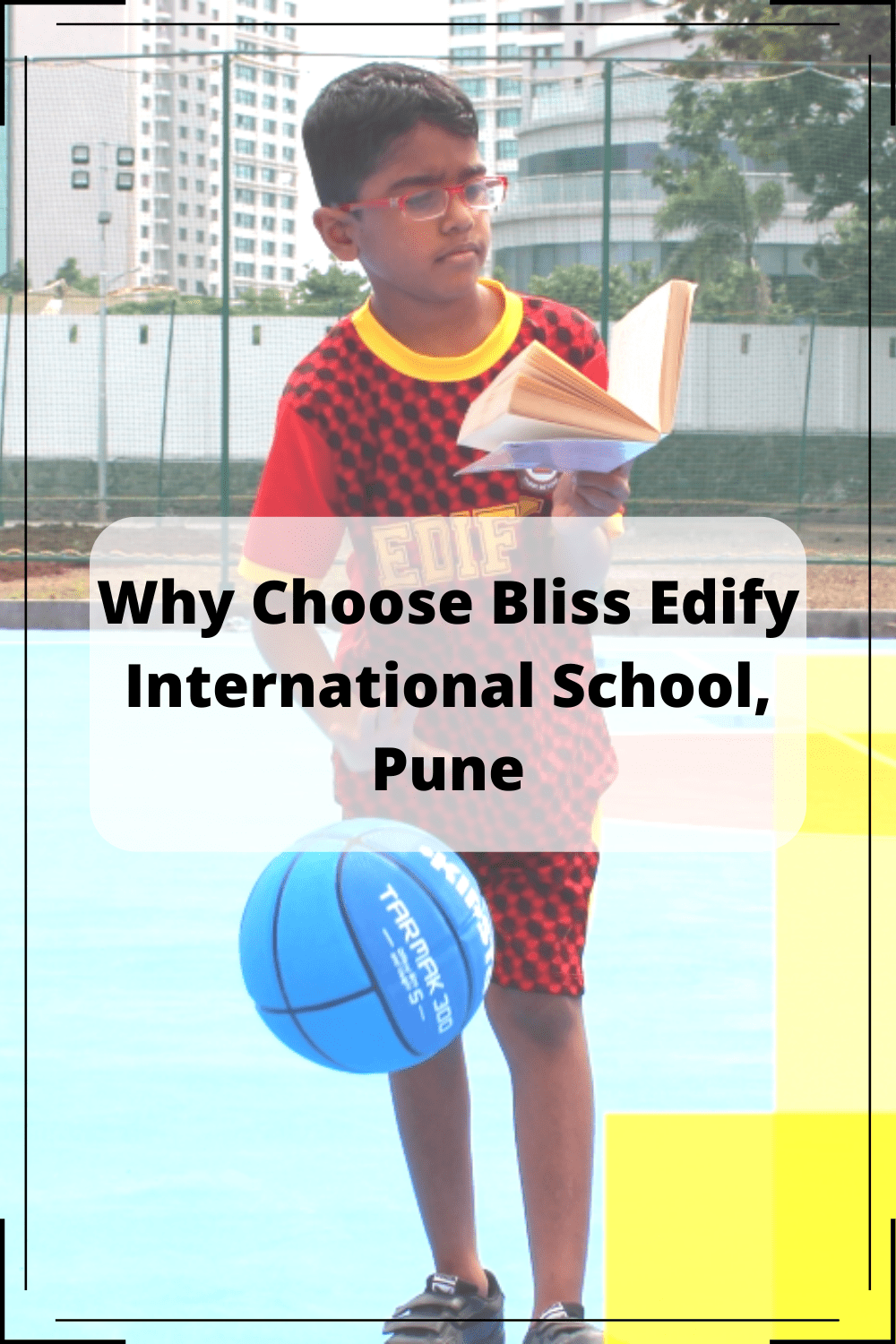 Whenever you meet a parent pf a school going child, they all have the same vision. Every Parent today wants their child to be an all-rounder. Someone who is capable of excelling in Studies, in sports, in languages in Arts, and every field there is. But do we really have supportive education systems to meet that vision? Do our kids' schools support the aspect of giving exposure on various levels? In my search for a school system that supported my vision for my child, I came across Bliss Edify International School, Pune.
Why Bliss Edify International School Pune?
Edify International School is not just a school for students, but for 'Learners'. The school aims at having a diverse yet unified and inclusive cultural community. Information and education is not just imparted, but an inquisitive mode of learning is encouraged. When that is coupled with rigorous monitoring, it yields independent learning as a crucial virtue.
Edify School, Pune, is founded by the Budhrani Knowledge Foundation. They are a well-known name in the IT, Healthcare, Life Spaces and other such fields. The Edify International School, Pune, has been constructed in a cosmopolitan and IT hub of Hinjawadi in Pune.
Prime Features of the Edify International School, Pune
Some of the Prime Features if the Bliss Edify International School, Pune, that make your child reach the summit are:
It includes the learning of French and German from Nursery Onwards. It is one of the very few schools of Pune to be doing that. This makes the young learners of Bliss Edify International School, Pune, to be able to communicate with people from various backgrounds.
Bliss Edify School encourages students to participate in various sports and educates them in these activities. The school supports learning if sports like basketball, football, tennis, skating, volleyball, swimming, and cricket. Their initiative is to make sports a part of the curriculum from Nursery onwards – working towards creating a healthier generation of children.
Bliss Edify integrates STEM (Science, Technology, Engineering, and Mathematics) Education in its curriculum. Today Science and technology are crucial and ever-growing spaces of innovation. Bliss Edify school ensures that our children are on par with innovation and technology happening around the world.
Edify offers Music, Dance, Drama, and Visual Arts as part of its curriculum from Nursery onwards. Children learn Keyboard and other percussion instruments like clave sticks, hand drum, xylophone and such. These activities involve a significant amount of physical activity to keep children attentive, energetic, and curious. Dance, Drama, and Visual arts are also implemented. This helps children express better and identify their skills.
Edify has a diverse batch of students with foreign exchange students from US, UK, France, Indonesia, and others. It helps children build better friendships and develop openness towards cultures that may be very different from their own.
All students are required to attend schools on the first Saturday of every month. On this day, they p[articipate in various non-academic activities like organic farming, graffiti paintings, theatre, music, dance and a range of service activities.
Bliss Edify International School is an international school in its truest sense. It helps children grow and learn across categories, across cultures, and across capabilities!
For more details, visit Why Bliss Edify.
If You liked reading this article, you would also like Having a Happy Dentist Visit for your Child