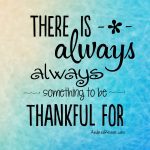 "There is Always something to be Thankful for"!
I completely believe in being thankful for everyday things. It is good to look for the positive even if I'm not in the best of situations. I have been through grave times when nothing seemed to get better, but when I look back at those days, I feel great for having the courage and strength to come out of those. They say when you can narrate your story without feeling hurt, you have healed!
Of all the things I have been through, 3 acts that happened in my life, make me thankful for surviving them.
I live a grateful life because of these incidents.
7 th March 2006
I was in my final year of Graduation from the world renowned Banaras Hindu University, Varanasi. My final year exams were close by and my admit card was not being issued. I finally got my admit card on that day and in a bout of happiness, my friend Anshika and I decided to visit the Sankat Mochan Temple.
It's a clear memory – it was a Tuesday and is considered the best day to visit the temple. In no time we reached there on my two-wheeler happily strolling through, noting that it was extremely crowded that day. Right in from of me walked a married couple who looked like they had just entered teenage. The place had at least 6 more marriages happening there that day.
Anshika & I were having a fun day – talking about how the world is going nowhere getting such young children married. Cracking careless jokes about everything around us, we stepped out of the temple. I dropped Anshika home and then got back to mine. It was heavily crowded on the way back.
When I got home, Anshika called me telling me that just as we stepped out, there has been a massive Bomb Blast at the temple. She was weeping like crazy and I reminded her that she is just a stupid girl.
She seriously needed to take a chill pill.
The next-morning newspaper screamed of gory pictures of dead bodies as it was a chain of blasts in the city. One of those images showed a family friend who was a photographer. He was there at the temple covering 3 weddings. He died a miserable death with some parts of his body missing and his body coated in blood.
That is when my world stood still and I thought — That could have been me. Being an atheist, who barely visit temples, no one in my family would have ever thought that I must have been in the temple.
I'm thankful for being through that day, for walking away just a few minutes before that happened.
2. 30th April 2013
I was diagnosed with PCOD days after I got married. More than the pain of the disorder, I was worried about the blame that will be put on to my parents. "You will face infertility," said the gynecologist. Imagine the plight of a newlywed who has been told she won't bear children?
My world broke and for days, all I could do was sulk at home. One day my husband confronted me. He asked me why I had taken it to heart and I could not explain myself. Still, he realized and he said it will all be fine. "When we plan, what has to happen, will happen."
We started planning in January 2013. In April 2013,  we had to visit my co-sister, who was due in that month. She delivered a lovely baby boy on the 24th of April. we were still at her home. I had to wake up the next day and wait for my period to come. If it did not come I was to run a pregnancy test.  I missed my date for the second month and ran a test at 4 AM in the morning, on the 30th of April 2013,  which confirmed my pregnancy.
It brings me a rush of joy!
I am ever so thankful to God to put me through that phase of extreme sadness, which heightened my happiness of being able to bear a child. I was on cloud 9!!
3. 11TH December 2013
11th December is my Birthday, and my brother's birthday too ( we are 9 years apart). It was an extremely high-risk pregnancy. I was on bed rest through and through, I couldn't even sit for more than a few minutes.
I am not sure if it was hormones, or situations or both, but I did not have a very pleasant time during that phase. My due date was the 4th of January 2014, but the doctor recommended my delivery to be. Done by the 4th of December.
I wanted this event to be push ahead by just one week so our birthdays would match.
I prayed and prayed and cried and cried … The entire phase had been very difficult. It was too much to deal with, but somehow we had reached the phase when it would all end. On the 9th of December I went for a final check up and by God's grace, everything seemed fine. On the 11h of December, before entering the operation theater, I wasn't sure if I'd come back alive. All I prayed was that my babies could be safe even if I had to give up on my life in there.
I was given an anesthesia for half of my body but my conditions worsened and I was put in a completely unconscious state. When I woke up I held my twin boys, both were healthy and absolutely fine (one had to be in the NICU for one day). My fears about them ended – 8 months of living in constant fear of losing them, is a lot!
I was oh-so-grateful to God to grant me healthy, beautiful, normal babies and a bonus life too!!
I have always felt that whatever happens is for our own good. That god's plans are better than mine.
What have you been thankful for in your life?
If you liked this article, do share it with your friends.
You may also like to read:- Why I Wouldn't let my Twins eat a Full Chocolate Bar