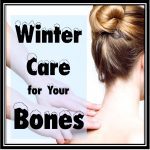 The moment the doorbell rings, a shiver runs down me. As simple as getting up and unfolding my legs is basically a task during winters. Of course, leaving your warm cozy spot is one factor, but the cracking bones are what makes it worse. Winters tend to enhance any bone issues that you have been having, especially after your 30s, where bone density tends to reduce rapidly. Sharing today with you is some tips I found useful as Winter Care for your Bones.
Winter Care for Your Bones
Cut the intake of caffeinated drinks
I know I know, the chilly it gets, the more chai we have, but that is, in fact, all the more harmful to your body. Even colas, fizzy drinks, tea, coffee or any other foods and drinks that have caffeine should be totally avoided during winter. Caffeine tends to reduce the absorption of calcium by the body. So if we are worried about our bones, caffeine should be a big NO.
Using very hot water can ruin the natural oils and moisture of your skin, whereas really cold water can enhance the stiffness of your bones and joints. It is a great idea to bathe with warm water to ease and soothe the joints.
Are you 40 years or close?
Pre-menopause, post menopause and several other body changes can cause women to have a very low mineral density or other bone related issues. If you fall in this age group, proper winter care for your bones must include a bone test. In case some supplements are suggested, have them regularly. Winter care for your bones may be futile if you have internal problems that need to be addressed. 
Maintain the right Posture and exercise
Inappropriate posture on an everyday basis can cause more damage than we realize. Sitting with a slouch, carrying something way too heavy for you, walking with a hunch, and several such postures can harm your bones. Exercise regularly to correct postures and enhance good blood flow within your body. Winter Care for Your Bones or not, the right posture and exercise should be a constant endeavor.
Bone health gone awry? CALCIUM!! Everyone knows that, and its a rule of the thumb. So in case you are not consuming any calcium, consult a doctor and get a dosage for yourself. Take your calcium supplements and calcium-rich foods on a very regular basis for appropriate Winter Care for Your Bones.
Make Friends with Vitamin K and D
There's just no end to emphasizing how important Vitamins are for Winter Care of Your Bones. Among those, Vitamin K and D are crucial for bone and good cardiovascular health. It is common knowledge that sunlight is the best source of Vitamin D. It is often that people with bone issues like to care for their bones by sitting in the sun during winters. In order to to soak up Vitamin D enough for one day, one must stand in a tank and a pair of shorts, in Mid-day sun, with no sunscreen on. This leaves a lot of scope for UV radiation to penetrate your body as well (leave aside the tanning). That is why, supplementation of these crucial vitamins is a savior.
Zenith Nutrition Vitamin K2 & D3 
Our everyday foods may or may not suffice the amount of Vitamin K and Vitamin D that we need for good bone health. I had received this Jar of Vitamins from Zenith Nutrition and have been taking them regularly. I have witnessed a significant improvement in the way my joints move and feel, especially in this killing Delhi winter.
Dosage is 1 capsule, once a day. I also take my calcium supplements to ensure:
Provide Winter Care for Your Bones by supporting body's Bone Mass

Enhance body's Cardiovascular Health

Could also enhance protection from Calcification of Tissues and Arteries

They activate the protein Osteocalcin which helps to bind calcium to the bones
I Suggest Zenith Nutrition capsules because
Vitamin K and Vitamin D are mixed in one capsule, in appropriate doses. This ensures that you don't have to take multiple supplements a day
No Sugar or Salt
No Animal Sources for their Nutrients
Free of Toxins
Free of Metals
No Gluten
No added Flavors and colours
FSSAI approved
Easily available
Price and Availability:
Zenith Nutrition Vitamin K2 (MK-7) & D3 is available easily on Amazon.com and other leading medicinal stores.
The price for a bottle of 60 capsules is INR 860
Do SHARE this blog with your friends to spread awareness about Winter Care for Your Bones.
You may also like to read This anti-obesity day, stop being OK with being Obese.