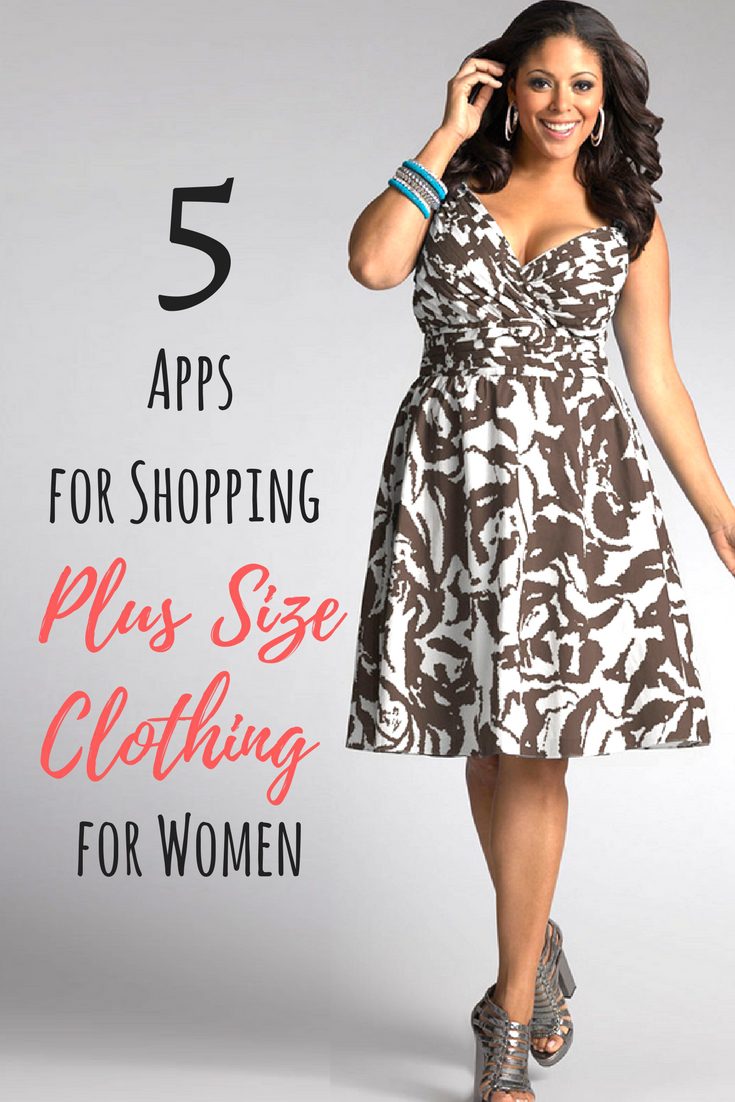 Women across the world try to live up to all those fake standards that have been developed by all the clothing brands. Well, its time to break all the rules as plus size dresses has entered the market. Every woman can look beautiful and stylish, without worrying about not fitting in to the norm. There are no more restrictions on the kind of clothing you wear just because the store doesn't make a size that fits you. Also a convenient idea, shopping online is the next step to upgrading your attire. Shop for the best plus size clothing from one of these 5 apps that are perfect for shopping for plus size dresses.
AMAZON
All the plus size ladies, no worrying anymore, Amazon has got you covered! The online store has a huge category list of plus size dresses. You can get really funky kurtis, tops, jeans, leggings, lingerie, palazzos, t-shirts, tops and all kinds of other clothing. The collection under all these categories is great and a lot of colour variety along with fabric variety is also available.
Amazon is the –perfect site to shop for plus size dresses as it has a lot of offers on clothing & fashion accessories as well as the prices are also quite reasonable. You can get a simple kurti starting at 590/- in cotton fabric. The offers going on the site allow up-to 70% off on all clothing. It gets even better as you can earn cashback by paying through Amazon pay wallet, and get up-to INR 75/-cash back on purchases.
Shopping at Amazon is very simple, just search for whatever you want under the plus size category and you will find what you are looking for. All the site wide offers apply on the plus size category as well and you can shop for the dresses through the app as well.
Stalk Buy Love
If you ask me, they probably do not have a bigger fan of Stalk Buy Love than me! They have a separate range of plus size apparels, making searching outfits really easy. Even in general sizes, their 2XL is a great size and larger than other 2XLs. It is my go to option for plus size dresses .
The material of their products is amazing and does not stick too much to the skin. They also have varying lengths of outfits which make them my favorite choice! However, they deal with only western wear, and not Indian wear.
Here is one of my Looks from Stalk Buy Love:
MYNTRA
Under the plus size women apparel category on Myntra, you will find palazzos, a-line kurtas, track pants, tops, pull overs, straight kurtas, casual shirts, High low tops, sweat shirts and blouson tops. No more getting clothing stitched as you will find everything here be it any kind of apparel.
Shop from Myntra today and avail all the offers under the plus size apparel category. You will find a lot of offers on all the clothing types, from 20% to 80% on various types. You can choose the amount of discount and shop accordingly.
Myntra makes it very easy to shop for plus size clothing; you can choose the brand, the budget you have, then the colour of the clothing and finally the offer and then shop very easily, on the app and the website as well.
Romwe
Romwe had some amazing swetshirts and funky wear to offer. They have a wide range of clothes for plus size and the styling of those outfits is pure bliss. They take about 10 days for delivery of the order, and seems like like their stuff comes from some other country than India. Some items did not look that great on me and I have been meaning to return them. For now, i'm not sure if returning them would be easy, since the parcel does not belong to an Indian location. But I will add an update on that as and when I have one.
AFAMADO
The one thing I love about Afamado, is that they are willing to customize the outfit for you. From length to other measurements, design your outfit and get it to fit you just right!! If you message them personally, they often have more options with colors and designs in a certain pattern. The problem is that returning with them is a difficult thing to do. For the simple reason that if the outfit they have uploaded has a discount on it, then it cannot be refunded. You can exchange it instead.  If you have gotten a dress customized to your fit, that too cannot be returned nor refunded.
Here is one of my outfits from Afamado:
WHY USE THESE APPS or Sites?
Shopping for plus size ladies has always been difficult but it has been made easy now, thanks to these apps and their offers. You don't just get the latest styles in clothing, but the offers help you save money as well. Even bigger women can now look as stylish as any other woman would, no more restrictions on anything anymore. More so, using sites that are dedicated to a certain style of aparels hands them a kind of expertise. So what they make considers various aspects of being plus size.
If You liked reading this article, do give it a SHARE.
You may also like to read: A Letter to my Tupperware Lids
Featured Image courtesy: flickr