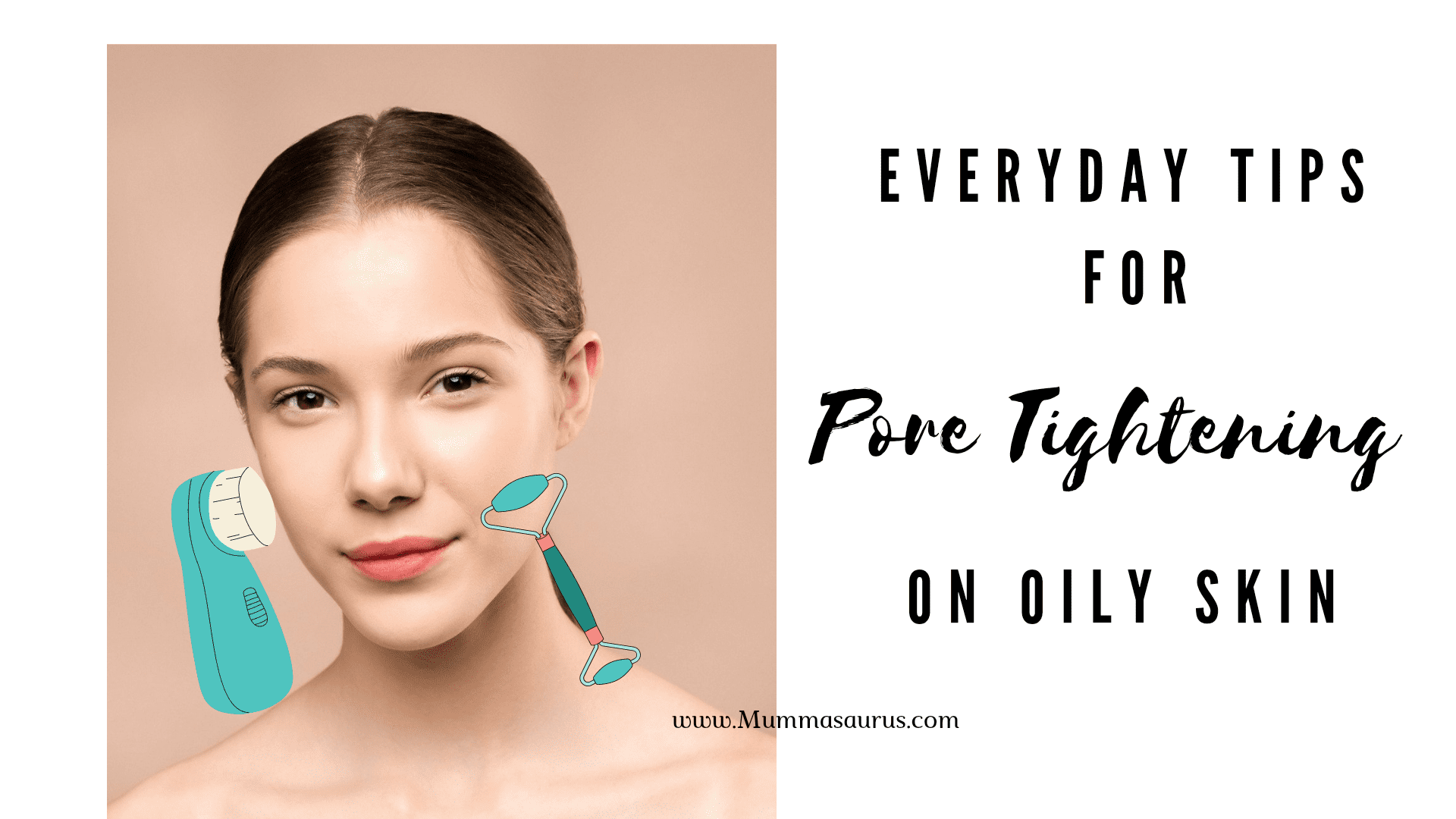 The fact is that you can never get rid of pores. Period. Everyone has pores, and all over their skin. Skin, by nature, has pores all over for the growth of hair, for the passing of air, and secretions. Then why are we most concerned about the pores on our face, and how to get rid of them? Follow this blog to know the answers to all of these questions in detail!
Face & Pores
As we age, our skin tends to produce more sebum – an oily secretion on several areas of the skin. As the secretion of sebum increases, the elasticity of the skin decreased, and eventually, the pores become enlarged and stay enlarged.
Similarly, enlarged pores on a face exhibit themselves as a sign of aging and add texture to an otherwise smooth-looking skin. So, any mask or product that states that they would 'eradicate' your pores, just know it is biologically not a possible option. So do we have no answer to these skin problems?
Fixing your Pores
Eradicating pores is not possible, but it is possible to reduce their diameter and make them appear smaller. The skin where pores are becoming prominent can be made elastic and supple. As a result, the pores become tighter and minimized, making the skin look young, less 'textured', and more smooth. Pore size is also usually determined by genetics, so maybe there isn't much you can do. However, there are some things you can do.
So, here are some tips to help take care of the pores on our skin
Prefer using oil-free products and choose water-based products instead.
Wash – tone – moisturize your face twice every day. Follow a proper Cleanse-Tone-Moisturize (CTM) Routine
Choose lukewarm water instead of absolutely cold water or steaming hot water.
Use gel-based cleansers, avoiding oil-based or alcohol-based cleansers
Exfoliate at least once a week. And exfoliating does not mean rigorous scrubbing. Use Mild scrubbing with chemical peels for proper exfoliation
Never Sleep with Make-up on. Always cleanse your skin properly, leaving no residue behind
Wear Sunscreen – sun rays can damage your skin immensely without you realizing it.
The Deyga Pore Tightening Combo
When battling my pore problems, I found the Deyga Pore Tightening combo. It immensely helped me in tightening pores and giving a smoother texture to my skin. Being someone with oily skin, pores are a constant bother to my skin, along with heavy secretions of oil. The Combo consists of 3 products:
Deyga Basil Facial Toner
Tanners Cassia
Charcoal Bath Bar
Deyga Charcoal Bar
Deyga Charcoal Bar is a perfect companion for times when you want a thorough skin cleansing bath. It is safe to use on the face and skin. The charcoal bar soap helps eliminate any bumps, enlarged pores, impurities, dirt, grim,e and any sebum deposits on the skin.
The Deyga Charcoal soap bar has powerful ingredients like Activated Charcoal powder, Olive oil, castor oil, tea tree essential oils, shea butter, and Extra virgin coconut oil. The soap has moisturizing as well as cleansing properties. The Activated charcoal and tea tree essential oil act as cleansing and purifying agents, preventing any acne. They also help to clear out impurities from the skin. Ingredients like shea butter, Olive oil, coconut oil, and castor oil provide nourishment and moisture to the skin – aiding tightening of pores.
Review
Deyga Charcoal Bar is a wonderful-looking bar that lathers beautifully. The fragrance, however, could use a bump. Given that the product is all-natural and handmade, I am not bothered about its smell at all. The cleansing of the skin is pretty amazing and it makes the skin feel squeaky clean. It may make the skin feel slightly dry and must be followed by a toner
Deyga Basil Toner
Deyga Basil toner is a water-based toner that is highly effective in removing impurities that clog pores. The basil toner minimizes the appearance of pores and leaves the skin feeling clean, healthy, and refreshed. It needs to be used right after a face cleanse and is best for acne-prone, oily skin types.
The Deyga basil toner is made of pure distilled basil water, containing all the goodness of basil. Basil is a known remedy for fixing excessive dryness of skin, and for its medicinal properties. It is an age-old ingredient for all kinds of acne treatments. It is antifungal, antibacterial,  anti-inflammatory, and provides a soothing effect on the skin.
Review
I used the basil toner twice a day after washing my face. The toner has a mild moisturization effect on my skin and helped put a stop to new acne. It has a natural basil-like fragrance that is mild and pleasant. The feel on the skin is like a mist that settles and gets into the skin quite quickly. The spray bottle packaging is a boon and makes application easy.
Deyga Tanners Cassia
Deyga Tanners Cassia is a face mask powder that has many benefits. It helps control pigmentation and lightens dark spots on the skin. It helps to control sebum secretions. Tanners cassia tends to even the skin tone and maintain the oil balance on the skin.
The Tanners Cassia pack from Deyga is made of Organic Cassia grinds, moringa powder, and essential oils that cherish the skin. It is a blend of pure herbs and leafy greens, providing a fresh look to the skin and a squeaky clean feeling.
Review
The Deyga Tanners Cassia is a slightly coarse powder that needs to be blended with water, or rose water, or other pack-making ingredients like curd, glycerin, or egg whites. The Deyga Tanners Cassia is best used by mixing it with the Deyga Basil Toner and applying the paste on the skin like a face pack or face mask. Once dried, rinse with water, pat dry the skin, and spray some basil toner to get the desired effect. The pack make my skin look bright and clean and helped attain a fresh look.
About Deyga
Deyga is a brand that believes in handcrafted products for your skin that provide nourishment and eradicate problems. They believe in the union of organic essential oils and nurturing ingredients, that make the 6 pillars of Deyga:
Handcrafted with Love
100% Pure
Traditional Recipes
Cruelty Free
Sustainable
Deyga Family's Love and Unity towards each other.
Deyga is definitely a brand that has won my trust and I'm sure it will yield beautiful results when nourishing your skin.