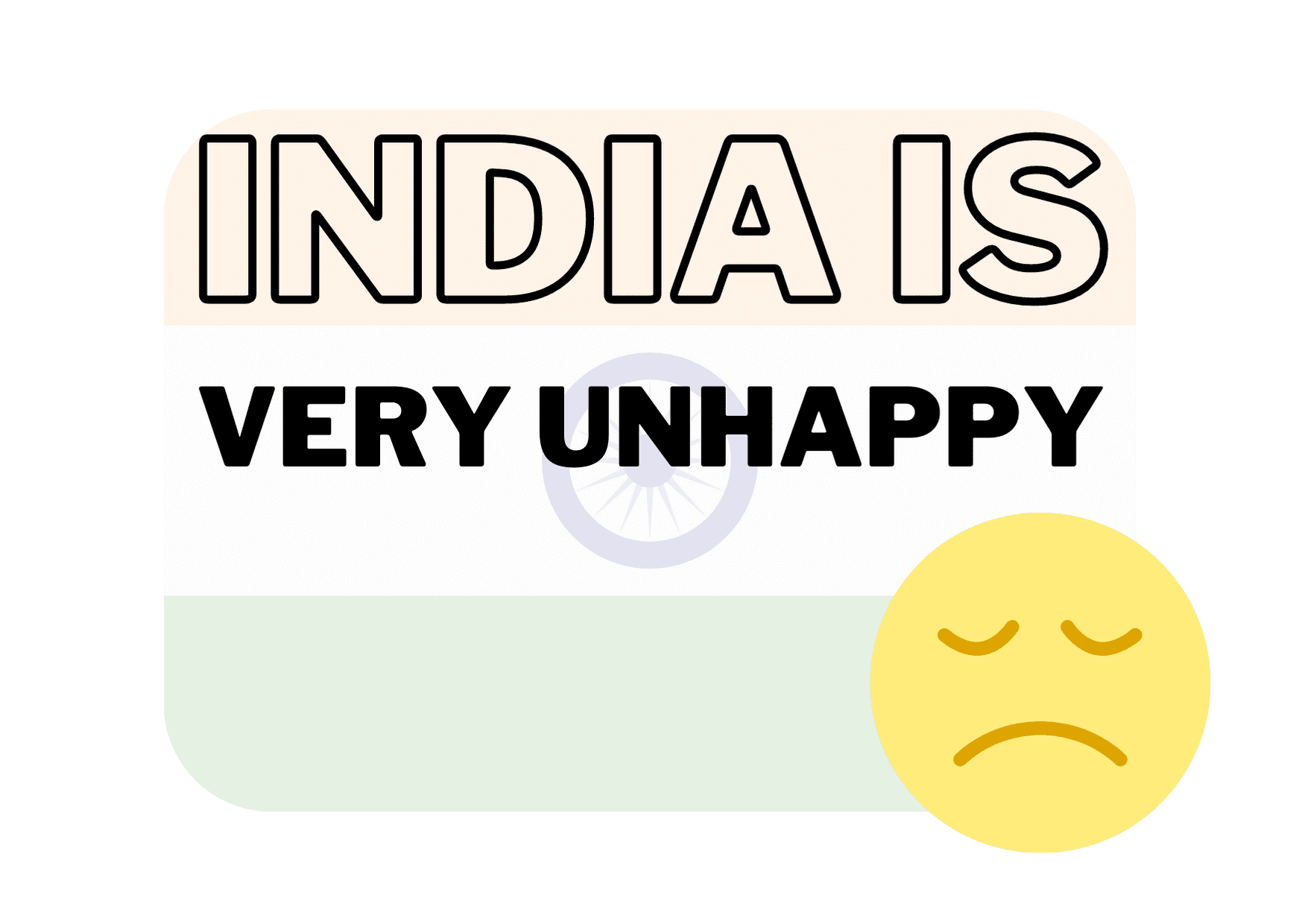 I am super happy to be a part of the SpeakEasy Blogging Challenge 2020, hosted by the duo of sweethearts Ruchi & Dipika! The theme of the blog challenge is Happiness and while I had many ideas brewing up for Happiness, I wanted an article that stands out. I had an idea about writing a fiction story, or maybe a real-life event chronology, and I even wanted to pour in listicles about the science & psychology of happiness (all the neurological framework) and some simple methods of maintaining happiness & positivity in life. But I couldn't decide on one – simply because this is nothing new that I would be adding – though I'm still quite bent on the Science & Psychology of Happiness, I'll probably attempt that later! This blog is dedicated to sharing realities, explanations, and actual statistics of the Happiness of people in our country. Is that even measurable? We'll find out!!
What is the Happiness Index?
Happiness Index is a ratio or score calculated by none other than the UN (United Nations). A total of 156 nations were surveyed in 2018-2019, basis which a list of those countries, along with their scores and rankings were released.
How is the Happiness Index Calculated?
The big question – how do the surveyors and UN know how Happy I am? The surveyors visited every country and surveyed a pool of people upon how they 'perceive' their happiness level. Many factors like the area's GDP, personal freedom, social support, and levels of corruption were taken into consideration while calculating the score.
5 Facts about the Happiness Index
Fact 1
The Sources of Collecting data for calculation of the Happiness Index are various, but the most important source is the Gallup World Poll. The Gallup World Poll is unique in its own way as its range and comparability of its global series of annual surveys.
Fact 2
India Ranks 144 on the Happiness Index. India's score out of 10 is 3.573. We are now in the "bottom 10" group and that is not a state we should be in. It is a swift decline from our previous rank (in 2015) considering that India makes up to 1/5th of the world's population.
Fact 3
Pakistan ranks 66 out of the 156 nations, with a score of 5.693 and China ranked 94th. Bangladesh ranks 107th place, Sri Lanka ranks at 130th, while Nepal ranks 92nd in the Happiness Index. Pakistan is the Happiest Country in the South of Asia, and Sri Lanka is the Unhappiest in the region.
*It took very long to generate this Infographic Pin. Please do Pin it on Pinterest and support my blog 🙂
Fact 4
Finland sits on the top of the chart with the first rank, at a score of 7.809. This is followed by Denmark (7.646) and Switzerland (7.560) respectively.
Fact 5
The World Happiness Report of 2020 focuses on the theme of an individual's environment – social, urban, and natural. Aspects like a sense of belonging, having someone to count on, trust, generosity, and kindness, and compassion & friendships were important factors. Also, the general well being of the individuals in a region was considered when the survey was being done.
I hope this blog has been helpful in shedding some light on the Statistics of Happiness, and I bet you've known something new and Awesomely amazing through this blog! If you agree, share this blog!
Also, thank you Ruchi & Dipika for motivating writing practices, and giving my creative juices a chance to get onto work!!
Sources:
https://thelogicalindian.com/story-feed/awareness/one-nation-one-voice-21208?infinitescroll=1
https://worldhappiness.report/ed/2020/environments-for-happiness-an-overview/
https://timesofindia.indiatimes.com/world/finland-happiest-india-unhappier-than-pakistan/articleshow/68516256.cms
https://zeenews.india.com/india/un-world-happiness-index-india-at-144-rank-pakistan-66-finland-tops-again-2270709.html