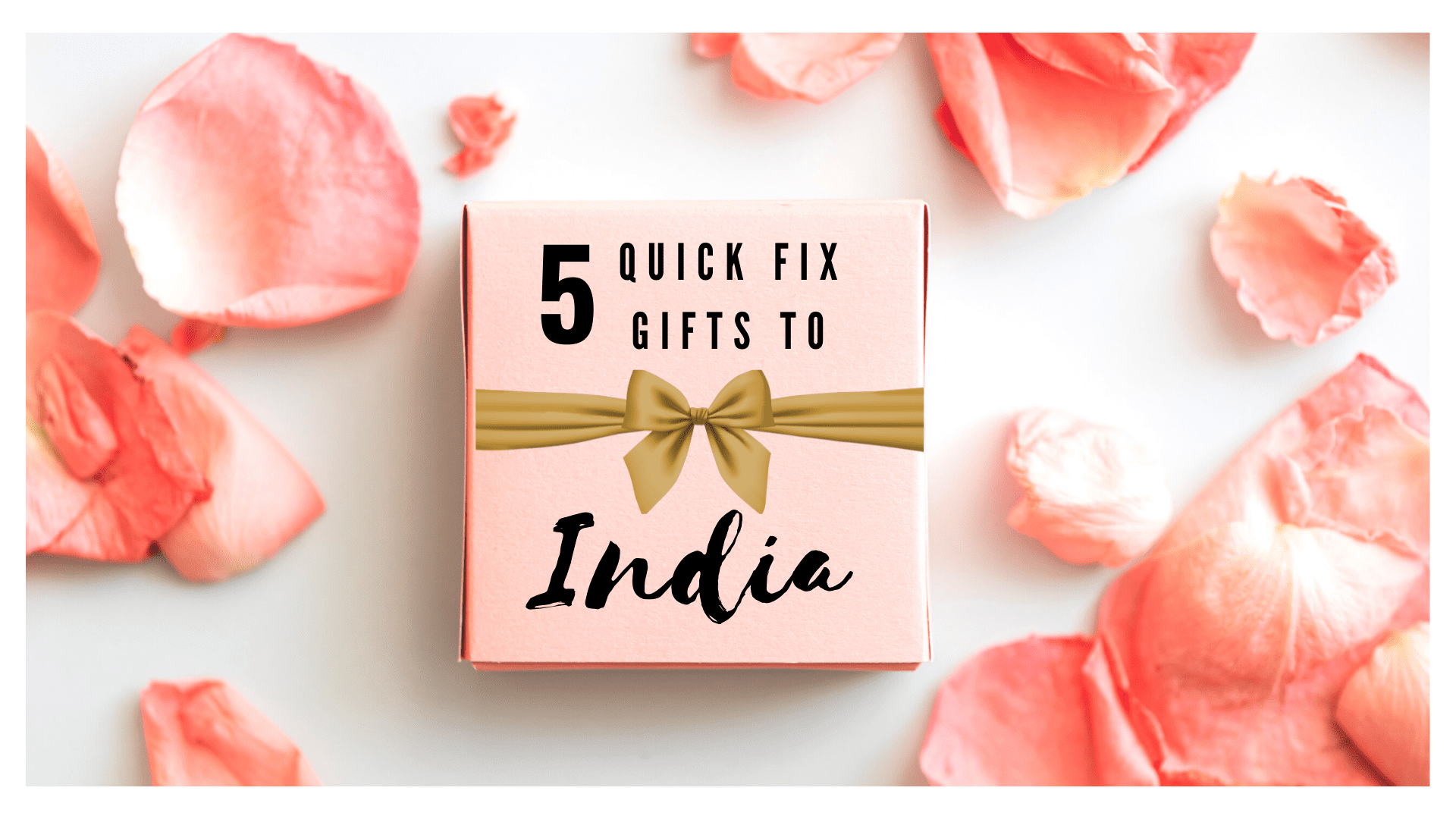 Shopping has become more convenient than ever. With an immense number of choices, it is hard to sift through the right choices. Complicating things further is shopping for gifts. We live in times where online shopping is supposedly convenient, but that makes gifting harder because choices are immaculate, but deciding what to buy – is a googly! We often come across close friends, relatives, and family, who we love, but they are hard to shop for. Maybe because they are a bit choosy, or maybe because they already have everything. Every time you end up asking them, all they say is – "I don't want anything!" But worry not, in this blog today I will share my go-to Unique gift ideas and quick fix gifts to India, for people who have everything.
Sending gifts to India
Sending gifts to India is a tad bit harder since so many artefacts and beautiful things are manufactured in the country locally and buying them from outside of the country is just a worse way of spending more for less. It is important to choose something elegant yet something that is not easily available or that common in India.
Also, since we are shipping internationally, it is a good idea to choose something unbreakable and sturdy. Though many sites are very careful with their packaging and shipping, it is simply just a safer aspect to choose sturdy products.
Also, keep in mind the time taken for the package to reach the desired location. If you would like the package to reach on a certain date, target date 2 days before that and ship accordingly. Just in case there is a delay, the gap of 2 days will help.
Unique Gift Ideas to send to India
Plantables
From Christmas ornaments to greeting cards, to rakhis – many forms of plantables are available for different occasions. These are often made of biodegradable paper which, after serving their purpose, can be planted directly into the soil. They consist of seeds that can be grown into plants at home, keeping the planet trash free, and the celebration of the event lasts forever.
Some examples of plantable are seed bombs, plantable paper ornaments, plantable pencils, plantable greeting cards, plantable colouring books, plantable and biodegradable rakhis, and so on.
2. Fridge Magnets
In today's time and age, fridge magnets are a homeowners 'badge of honour'. With our refrigerators growing in size, it is fun to have quirky messaged magnets. They add to the décor, last a lifetime, and constantly remind the recipient of the sender.
3. Quirky Cushions
For once, you can never go wrong with cushions. People across ages, gender and interior setups use cushions. When sending gifts to India, pick a cushion with a quirky message or print on them, or simply pick ones that have sparkly sequins. What you end up having is a fun gift for everyone, and you can never have enough of them.
4. Pouches
Cotton pouches with fun prints and vintage designs are just the hottest trending gifts on the block. Pouches again are a gender and age-neutral gift. Store your crayons, your lipsticks, your card games, or the big wad of money you've been hiding from the CID. If you are sending gifts to India, cushions work just fine!
5.Stationery
Stationery hoarders are not as uncommon as you think. Honestly, there's barely anyone who does not like to hoard some pretty stash of stationery. Plantable seed pencils, cute tin geometry cases, and handmade paper stationery are just some of the examples that are everyone's favourites, when considering gifts to India.
6. I Know I promised 5 – but here is the 6th Idea when sending Gifts to India – Coffee Mugs
Ok, I'm a huge hoarder of coffee mugs, and I believe everyone likes to hold a piece of art the first thing in the morning. A cute or vintage designed mug, or one with a quirky quote or art in it – all types go! But since you are sending gifts to India, make sure your package is well packed since mugs can be fragile.
So, which one of these ideas did you like most? I for one would love to receive all of such items and I hope your giftee loves them too!
Image Credits: Loopify